The New Album, "Fragrance" is Out!!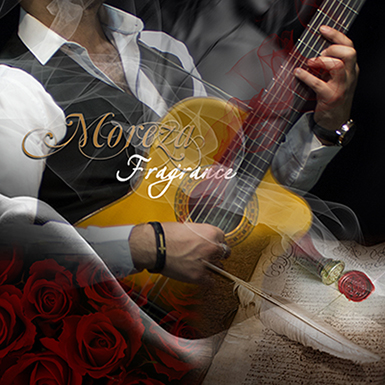 Moreza returns with his latest Album, "Fragrance" on his record label, "Poetico Records". A 12 track selection of Moreza's latest compositions & reinrepetations that features a highlight of two of the most romantic pieces in the history of Musique; "Fur Elise" by Beethoven, & "Love Story" by Francis Lai. Along with a duet of his Romantic Compositions, the EP Title, "Fragrance" & "Foresta Di Rose". The Album also includes another upbeat Lounge Tracks written & produced by Moreza. An elevating new version of his International Hit song, "Miss Guitar" in Deep Lounge Style; and "The Last Kiss" which is influenced by traditional Persian melody. The album also includes exclusive collaborations with Lorenzo De Medici & Emma De Jazzo.
Listeners from Buenos Aires to Miami to Tehran to Monte Carlo & Moscow have rejoiced the prmoise of this latest effort From the Persian/Canadian composer, Artist, Poet & Designer.